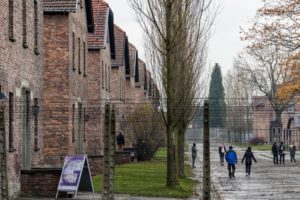 Discover the Auschwitz Museum in a comfortable conditions with our company. We offer you the quick and professional private transport from Krakow with our local guide. See this extremely important memorial place and learn about the history of Holocaust in Poland during the World War II . In addition, we offer the transport to the Schindler's Factory in Krakow as well.

We have prepared an offer based on the expectations of our clients. We enjoy a good reputation and try to improve our services. We know that it is crucial to organize comfortable and safe travel. That's why our fleet consists of professionals. People from around the world travel to Poland just to see these spots and we do realize how important it is to travel in comfortable conditions.
---
Auschwitz Museum Tour
Visiting the Auschwitz Museum is unforgettable experience.

Some information about Museum

Auschwitz – Birkenau Museum is located in the suburbs of Oswiecim. The city is situated around 60 km from Krakow. It was the biggest concentration camp of Nazi Germany during the World War II.
Today we can visit the memorial museum that illustrates the terrifying events of the occupation period. This is essentially important legacy of the history, visited by millions of tourists every year.

Some information about the Tour

Our private driver will pick you up directly from your hotel in Krakow at time that is mostly suitable for you. It takes around 1,5 hour to get to the Museum from the city center. You will travel by air-conditioned, modern car or bus (depends on the number of guests) with our friendly driver. If you wish, he can introduce you to the basic information about Auschwitz that could be very useful when you get there.
Useful Information

The Auschwitz Museum  it's not an usual touristic place to visit. It is very important to respect the rules and behave appropriately within the area of Museum. During the tour you will enter the places of silence where you cannot use your phone as well. It has also an educational aspect as it familiarize you with the facts from the history of the World War II. However, it is not recommended to visit the Museum with children under the age of 14. The authentic photographs and videos can be very shocking for many people. You will see the barracks, where the prisoners were living and places where they were killed. There are many remains like luggage, personal belongings, shoes of prisoners that were brutally robbed before entering the concentration camp.

Visiting the whole complex of Auschwitz takes around 4 hours so be prepared for walking. Keep in mind that the weather can change rapidly so it's better to take coat with you.

The  Auschwitz tour includes:

Friendly, English – speaking driver




– In our fleet we have also drivers, who speak fluently in different languages. If you wish, you can choose one of them: Spanish, Italian, German, Russian, French. Please contact our customer service to check their availability.- The driver is your private local guide as well.

Comfortable, air-conditioned, private mini-van- If you are travelling with the bigger group, we have private bus available. Please let us know while booking your transfer.

All transportation costs, any parking charges

Experience, high quality, professionalism

Insurance

Free snack and cold beverage

Free cancellation- There is no additional fare for cancelling your transfer with our company. However, if you wish to do so, please contact us at least 24 hours in advance.
---
Auschwitz + Schindler's Factory Tour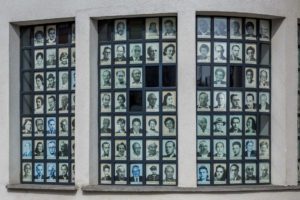 Another, extended option that we offer is the Auschwitz tour + transport to the Schindler's Factory in Krakow. It's the place connected with the man – Oskar Schindler, who saved the life of more than 1000 Jews. At the same time it constitutes a perfect extension of the history of the Jews during the occupation period. The famous movie called the "Schindler's List" by Steven Spielberg is based on the history of Oskar. His factory, open today for tourists remind us about this brave man's deeds.
After your Auschwitz tour you will be picked up by our driver, who will take you directly to the Schindler's Museum in Krakow. It is located in the Podgorze district of Krakow and it will take around 1,5 hour to get there. However, if you chose this option, you have to start the Auschwitz tour at 8 am.
---
Prices of the Tours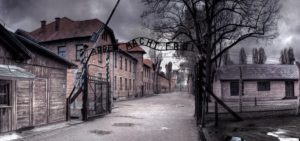 | | | | |
| --- | --- | --- | --- |
| |  1 – 4 persons |  5 – 9 persons |  10 + |
|      Auschwitz Tour | 80 € | 100 € | Contact Customer Services |
| Auschwitz + Schindler's Museum Tour | 90 € | 110 € | Contact Customer Services |
---
Other tours with BEST OF KRAKOW
Beside our Auschwitz Tour and Schindler's Factory tour, we offer a tour to another crucial destination in Southern Poland.
Check out our Wieliczka Salt Mine tour form Krakow and discover an amazing underground world!